This is it. The last update to FFV. Does this make you sad? I don't know, because I've had fun. I got into this one. Much more better than any of the previous.
I'll be sad to see it go. But I know that there'll be more.
Let's do this. Last you remember, Butte and crew sorta got fuct. Let's see what happens.

Oh, this is just GREAT.

What in the hell is going on here?

Let me guess, we screwed up so bad that you guys will take care of the FUCKING TREE for us?

Furry! Other old dude!

It's No-EMO! SWEET!

The guys who DIDN'T DO THEIR JOBS PROPERLY!

Alright, sure.

Sup, tree? We come bearing gifts. Like chainsaws, and torches.

FUCKING TREE!

! Where in the HELL did he come from!?!

Can do!

Let's get ready to ROLL!

FUCKING TREE!
What do you see?
Face? Check.
Root/Tenticle thing? Check.
Exdeath? Check. Look for him if you can't see him.
PROTIP: The tree's 'brain'.

Welp, that was pretty simple guys. Let's go bowling.

This sounds just PLEASANT! Fuck.

SHIT SHIT SHIT!

Aw hell yeah!
NEXT!

(The Silent Beyond)

Huh? What's this about?

Isn't this where we were before?

Well, we all seem alive. This is a good thing.

Though, something's just off..

Huh?

THIS IS NOT THE WAY TO END A GAME PROPERLY!

What in the hell?

Uh? Okay?

Sure?

Alright?

Wisdom and Butte don't go together.

Huh! A new crystal?!

Another one?!

That makes three.

Holy shit! We're fixing it!

Good call there, Butte!

That's good! That means there there are no more FUCKING TREES that will take over the world.

Yeah, me too.

Just keep telling him that, Pink.

Of course, little blonde girl.

! Where did you come from!?!

Yeah, we almost forgot about the furry and other old dude.

Uh, okay. But HOW!?

What the hell? Are we stranded? THIS IS NOT A HAPPY ENDING, SQUARE!

Dragon thing that I won't learn the name of!

Shinies!

And that makes four!

(Dear Friends)

Well, that's good.

Perhaps it was.

Peace is restored!

We done good, guys.

Faris is older.

Of course.

Bad-ass to the end.

Yes it does, for so many reasons.

Yay for Butte.

THREE OF THEM!?!

I think we already did.

This doesn't sound good.

'Swell'. Thanks.

(Final Fantasy) Remember all this?

Sup?

Look! Remember this?

Pink!

haha, that scene.

Who everyone is gay for.

Why did they make her out to be so bad ass? "I like to constantly STARE AT THE CAMERA!"

Welp, that's it. Time for some brews.

This isn't suspicious, or anything.

Well, she hasn't done what I think she went here to do.

OH GOD MOPEY TEENAGE STUFF! GALUF! WHERE ARE YOU? WE HAVE AN EMO ALERT!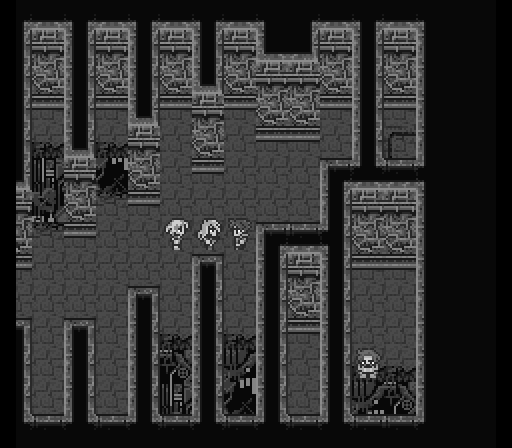 The baddest of the bad ass (main) characters!

Are we done? (At least she didn't come here and commit suicide, like I had originally thought.)

These guys rule. They still aren't taking this seriously.

Considering she's 14, and was almost going to go EMO.. Quite easily.

Or we will. One of the two.

What the Christ!?!

That sounds like fun!

I think you're all just cracked out.

You're lucky this is end game. With lines like that, I would have stopped.

Crack-heeeaaaaaddd!

I think that either the retard has spread, or you all had too much crack as babies.

(A New Origin) Can we?

THANK YOU, GOD!

These sprites would have been awesome on the overworld.

But no. They had to wait.

SQUUUAAAAARRREEEEEEE!!!

Sup?

ARRGH! JESUSFUCKCHRIST! CARA! LOOK AWAY FROM THE CAMERA!

All the skills she learned. Out of 100.

Fitting. The character everyone's gay for gets paired with Mr. Bad-ass-theme-music.

Hells yes.

Some book boss. I care.

Hells yes.

FUCKING TREE!

I am awesome. (Even when I played the game fair, I mastered every job.)

Well, I guess that's it!
It's been fun.